(Karantita, Karane, Kalantita, Quaratita, كرنتيكا , Kalentica, Karentita)
Garantita is a popular Algerian street food item that is consumed as a snack and prepared as a kind of cake or tart. The dough is made with a combination of chickpea flour, oil, spices, and water. It is then covered with a beaten egg and baked in the oven until it develops a golden-brown color on top.
Garantita is typically served hot, dressed with harissa and cumin. It is believed that the name of this street snack is derived from the Spanish caliantetorta.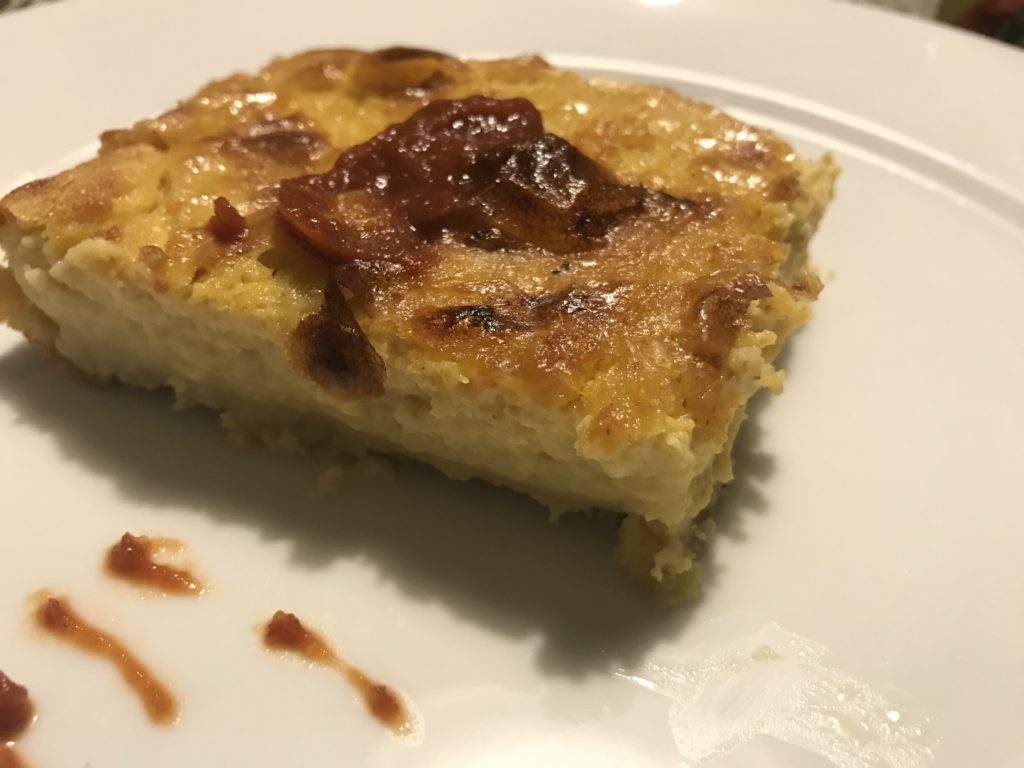 Preparation time: 15 minutes
Cooking time: 1 hour
Total time: 1 hour 15 minutes


Ingredients
for a 22 cm by 33 cm pyrex mold
2 glasses 220ml of chickpea flour
1 glass of milk optional, you can replace it with water
3 ½ glasses of water
2 eggs
1/4 glasses of oil
1 and a half teaspoons of salt or as desired
1 teaspoon of cumin I let myself go in the amount of cumin because at home they like
black pepper


Instructions
1.whisk eggs with milk (otherwise a glass of water), salt, cumin, black pepper and oil
2.pour this mixture gently over the chickpea flour, and dissolve the lumps well
3.pour the remaining water on it, you will have a very liquid mixture (we do it to you)
4.oil the mold, and pour the mixture over it
5.place in an oven preheated to 180 ° C
6.cook between 1h and 1h and a quarter, depending on the oven